SharePoint Development Solutions
SharePoint is the business collaboration platform that facilitates document management and sharing of content, and enables organizations to make better decisions.
Enaviya helps the client to use this platform to create and host sites and web applications. We ensure that these sites and applications allow publishing information for entire organization as well as for small groups to collaborate on a project.
With SharePoint development services you can leverage it as a collaboration tool as well as an enterprise content management system. The following are the core technologies of SharePoint Development services that Enaviya provides.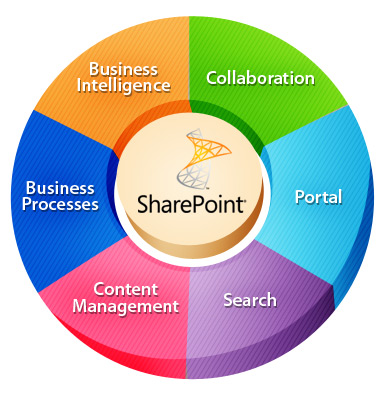 Office Applications Development

1. Easiest way to alter SharePoint, Power User friendly

2. Limited in size of potential change, deployment concerns, potential brittleness

3. Examples: InfoPath, Excel, SharePoint Designer

HTML/XML/XSLT/JavaScript Development

1. Can create powerful customizations, without deploying code

2. Some specialized knowledge is usually required

3. Examples: Master Pages, Content By Query, Search Results

Microsoft NET Development

1. Extremely powerful, offers must functionality

2. Also requires the most knowledge and infrastructur

3. Examples: Web Parts, Workflows
SharePoint Development Services include :
SharePoint Application Development Services
SharePoint Deployment Planning Services (SDPS)
SharePoint Site Branding and Page Customization
SharePoint Web Development & Portal Development
Custom Workflow development for SharePoint 2013, 2016
Enterprise SharePoint Content Management System (Sharepoint CMS)
SharePoint Business Intelligence & Portals Development
Software Installer Applications Development
MySQL Data Integration & Reporting Services with SharePoint
Custom Development Using SharePoint Online on Office 365
SharePoint Customization and Automation Services