Business Intelligence [BI] Dashboard & Portals Development Services
Enterprise portals allow the organization employees, clients, partners, and the customers to interact with each other. It provides a direct access to the reporting sources of the company's centralized department. BI can be defined as the process of providing pricing and positioning of the business activities. Its components include: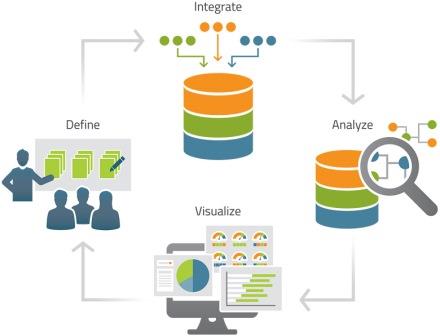 Real-time reporting
Statistical inference
Version control
Business today has become more competitive. All the business solution comprises of the multi-tenant and collaborative environment. Business intelligence includes the toolkit such as key performance, fusion charts, visualization tools etc. It also dedicates to
Dashboards that acts as widgets
OLAP cube
Data warehousing
Ad hoc network analysis
MIS reporting application
Excel integration
Enaviya's Enterprise portal accounts have open standards that help the business administration to be unified and also leads to single-sign-on. Information builders are the development tools used in BI; they mainly act according to the customer global locations. It focuses on the service oriented architecture and data integration techniques.
Our expertise in the functionality of the EIP components is designed using ASP, JSP, HTML/XL, JavaScript and Java. We help our clients to easily design the portals in the existing environment.