Java Development Services & Solutions
Enaviya Technologies has more than decade experience to develop Custom enterprise Java application development services that provide both server and client side solutions. Our in-depth experience in J2EE technologies and Web based application development solutions, which includes designing and development, software architecture and software consulting.
Offshore/Outsourcing Java Development Services
Java Web Development
Java Application Programming
Custom Java Development
Java Migration & Integration
Java Mobile Apps Development
Application maintenance & Supports
Java Technologies & Services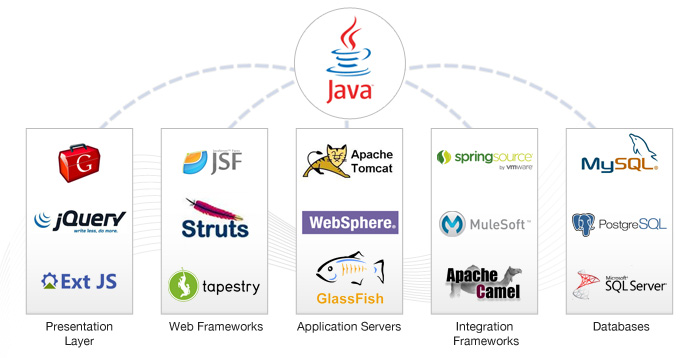 J2EE (JSP, Servlet, JMS, JMX, CDI, EJB)
App Server (Tomcat, JBoss/Wildfly)
Frameworks (Spring MVC, Hibernate, Struts, JSF)
Web Server (Apache)
Why Java Software Development Services with Us?
Get exceptional Java web application/Software development services.
Our agile development methodology making process transparent to client.
Most trusted software Development Company with quality assured java web development services.
We also offer Offshore/Outsourcing Java software Development services based on business need or requirement.
We provide complete services from software development to server-side support and maintenance.
Provide efficient services as per your company need from enterprise applications development such as Java/J2EE development to Java CMS/Migration.