Web Design & Development Solutions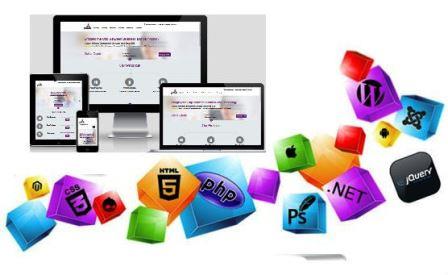 We combine the right blend of ingredients such as user interface and functionality to power your business online. We use a superior visual component to accompany functionality and achieve effectiveness through adequate implementation of both.
Powerful: Visually appealing aesthetics give your site a better chance of being noticed by first time visitors
Clean: Increased functionality and lighter application codes will assure higher click through rates leading to increased revenues
Responsive: Enhanced user experience in sync with current user needs assure effective customer retention
Web Design & Development Services
UI/UX and Web Designing
HTML5/CSS3 Development
Ecommerce Website Development
Mobile & Web Application
Social Media Integration
Blog Design and RSS Integration
Website Audit/Improvement Consultant
Responsive Website Development
Website Supports/Maintenance
Intranet Web/App Development
Cloud Web Application Development
MultiPlatform Integration Services
Web Application/Development Expertise
| | |
| --- | --- |
| Platform | PHP (LAMP), ASP.NET, Wordpress, Joomla, Drupal, JSP |
| Framework | Angular JS, Zend PHP, Laravel, .NET, Node.js |
| Web Design | HTML5, CSS3, Bootstrap, Semantic-UI |
| Database | MySQL, MS SQL, Oracle |
Why Web Design/Development with Us?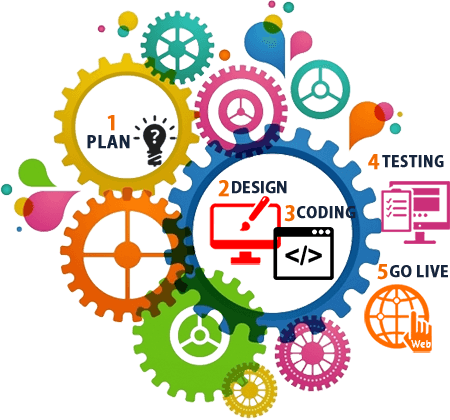 Websites are becoming more intelligent in-keeping with speedy development of user experiences. In this face changing global web landscape we aim to stay ahead of the pack by catering to user needs on a predictive level. Our advanced custom website design and development services include:
Website Design using ground-breaking creativity and SEO- Friendly approaches
Website Design in Web 2.0 & W3C standards, HTML5, jQuery, CSS 3.0, and Bootstrap which is highly responsive and innovative
Design involving unmatched user experience which is user-focused
Superior smartphone and tablet compatible solutions and further development of desktop application for the same
Near universal compatibility across various browsers and devices
Industry specific solutions across different verticals as suited for the particular
Budgeted Website design slots to suit every business size and need