Cloud Application Development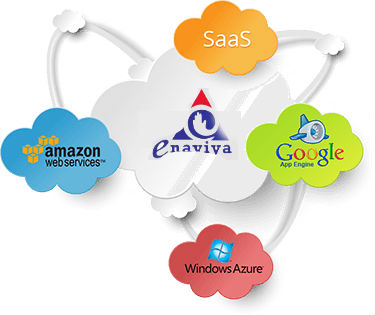 Cloud is a powerful combination of cloud computing, networking, storage, management solutions and business applications that facilitate IT and consumer service.
Developing and deploying applications on the cloud requires careful assessment and planning for security, scalability, capacity and integration with other on-premise or cloud applications.
We are experts in native and cross-cloud application development and offers all the services necessary to build applications, including database, virtualization and architecture services easily and uniformly.
Cloud Application Services
Cloud application development: Leverage the cloud for application development to enable agility, speed-to-market and cost savings.
Cloud Data management and analytics: Proper data management can reduce errors, lower operating costs and mitigate risk. Enaviya helps organizations approach data management in an integrated way, creating a foundation for analytics that can improve risk assessment and management, as well as demonstrate compliance with regulatory requirements.
Custom cloud application development and migration: Develop custom applications that leverage cloud application infrastructure and migrate legacy applications to cloud architectures.
Cloud integration: Solutions services for cloud-based integration technologies for integrating data regardless of where applications are deployed.