Microsoft .NET Development Solutions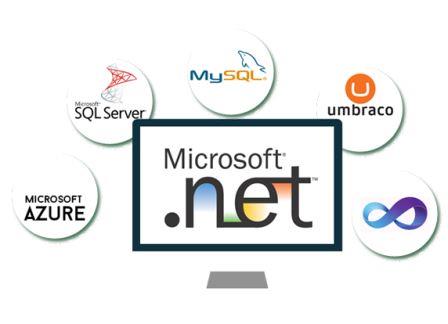 Microsoft .NET software is the right technology to align the goals of business by developing strategic applications. Microsoft .NET is not a single technology rather it is a set of technologies that work together to solve your business problems prevalent in application development such as long development times, lack of ability to change of applications quickly, high total cost of ownership of software and ease of deployment.
Microsoft .NET is a simple and flexible platform for developing modern applications with great features.
Microsoft .NET Development Services
.NET Application Development
.NET Integration
.NET Application Migration
.NET Product development, Maintenance and Support
CRM/ERP/Custom .NET Development
Dynamics CRM integration, customization & configuration
Business Intelligence & Analytics Solutions
Customizing Microsoft .NET based third party tool
.NET Framework and XML
Microsoft .NET Application Development Expertise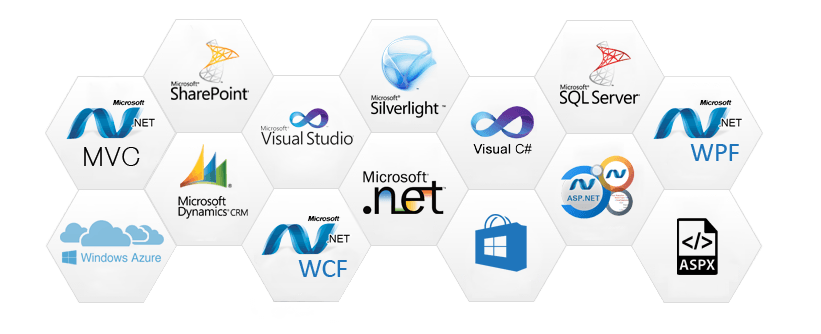 | | |
| --- | --- |
| Tools | Visual Studio 2010/12/13/15, SQL Server 2008/2012 |
| Web Applications | ASP.NET, ASP.Net MVC, ASP.Net AJAX, ASP.Net Dynamic Data |
| Framework Support | .NET 2.0 – .NET 4.6.1 Support |
| Rich internet applications | Silverlight, JavaScript/Jquery |
| Technologies | C# .NET, ASP.NET, MVC, MVVM, WCF, WPF, Web API 2.0 |
| Rich internet applications | Silverlight, JavaScript/Jquery |
| Desktop applications | Windows Forms, WPF |
| Distributed applications | Enterprise Services, .NET Remoting |
| Web services | ASP.NET, WCF, REST, SOAP, JSON, OData |
| UI Components | ASP .NET Controls, DevExpress, Telerik, Infragistics |
| Data Access | ADO .NET, LINQ, Entity Framework |
| Security | HTTPS/SSL, SSO, X.509, Encryption, Auditing, Logging |
Why .NET Development with Us?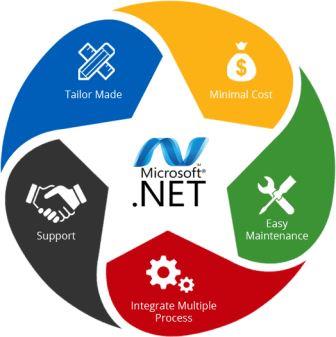 Our skilled and certified developers and consultants, business becomes a great easy deal through streamlined communication and system operability.
Concentration shifts from distinct .NET applications to a wider multiple platforms for rich coordinating experience
Revolutionary changes in specification, designing, development and implementation of enterprise solutions
Offer integrated programming models to create business solutions effectively
User information can be updated and configured on wide range of computing devices across multiple information sources
Most sought after framework with smart approach to technology and control over the delivered information