SharePoint Consulting Solution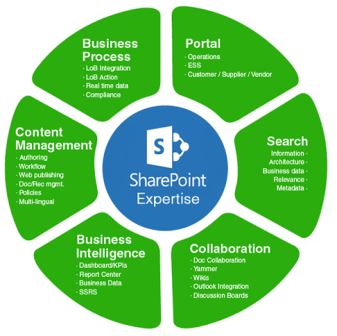 Being earnest towards SharePoint has eased our work in developing unique methodologies, to ensure quick inversion and rapid implementations.
Our SharePoint consultants have been experts with the very first commercial version of SharePoint and for each successive version.
Enaviya has designed few key guidelines, processes, and procedures for Discovery, Development and Deployment on SharePoint. Delivering SharePoint Consulting solutions for SharePoint custom development implementation, integration, and migration is our prime concern.
SharePoint Consulting Services
Quick Start & SharePoint Deployment Planning
Enterprise Discovery & Roadmap
Archiecture Overview
Infrastructure Analysis
User Load and Activity
Information Architecture and Design
Upgrade and Migration Planning
SharePoint Integration
SharePoint Assessment & Advisory
Why SharePoint Consulting Services with Us?
Customized designing solutions, to provide maximum benefit out of SharePoint.
Advisory services on scalability and performance analysis of customer's SharePoint environment
Solutions to integrate with enterprise systems such as CRM, ERP & SCM
Attain greater concession by converging audit, security and regulatory requirements
Advanced portals designed particularly for knowledge management
Design & development of customized layouts, workflows, and apps
Inclusive SharePoint administration for advanced control across corporate content and concession with governance policies