SharePoint Migration Services & Solutions
Demand for migration to SharePoint continues to grow as the platform rapidly becomes the standard for organizations looking for a centralized knowledge repository and collaborative workspace.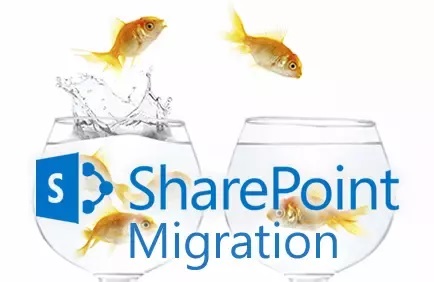 SharePoint Foundation provides a highly flexible set of application programming interfaces to support migrating content and dependencies into SharePoint Foundation Web sites. This content can originate from another SharePoint Web, or from an external source.
We aid our clients with careful planning and analysis to successfully complete a migration to the new version of SharePoint.
There are many types of migration activities to suit our clients. Each migration has their unique types of data to be migrated and requires a different approach.
However, it is vital for the organizations to be aware that they do not have to be constrained by a limited migration approach; migration and upgrade projects are an opportunity to free SharePoint content so that end-users, developers, and administrators can all benefit from improved information architecture and functionality. Using third party tools can greatly help with a SharePoint Migration.
Our services in SharePoint Migration are provided to clients for maximum efficiency
SharePoint Migration and Custom Solution Deployment
Stage of SharePoint Migration Services
Analysis: Examine source & target system with customization levels.
Planning: Define strategies and Opting the migration tools.
Migration: Implementation & perform test migration.
Customization: Changes indentification & further enhancements.
Validation: Verify implemented migration and enhancements.
Post Migration: Site configuration, metadata clenup scripts and deploy custom code.
Unlock the Power and flexibility of Migration in SharePoint Office 365
Assign unique permission to each employee or Group
Easy web search for your business file by contents, titles, dates
Edit in your web browser of Word, Excel, and PowerPoint file
Multiple users work on the same document simultaneously
Sync calendar and contacts between Outlook and SharePoint
set up to notify users that there are updates to content
File save automatically while lose the internet connection