SharePoint ERP App Integration & Development Services
Many companies emphasize the necessity to integrate SharePoint with the project management solutions like Microsoft Project Server (PPM), plus the ERP systems like SAP, to share data between them.
In the first case, generally, they should synchronize the necessary project information with the SharePoint lists or documents. In the second - ERP integration - they should share the necessary master data, structures and expenditure information.
Enaviya offers these services by embracing the changes that the businesses are increasingly adopting SharePoint as a front end application as it impeccably integrates with their existing line-of-business applications or other third party systems.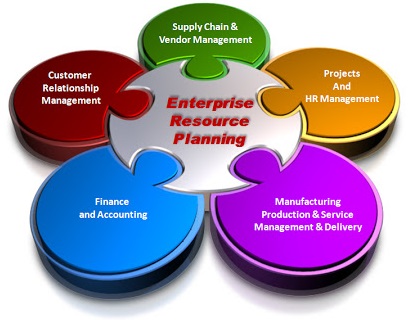 We, at Enaviya cater to the needs of client by providing the SharePoint ERP integration that helps organizations to improve the value of their ERP software combined with SharePoint. Many enterprises face the challenge today as majority of their staff do not have easy access to the organization's critical business data hidden in their ERP systems.
With SharePoint ERP integration, the exposure to critical real-time business data becomes a reality. When the data is unprotected in SharePoint, Business Intelligence and Search capabilities can be expanded to provide greater end-user functionality.
Enaviya adequacy to upgrade its SharePoint ERP integration as it provides users a unified view of content in SharePoint and the data from the ERP system increases the productivity of an individual as well as the team. This results in IT expanding the value from its ERP investment by widening the use of this technology all over the organization.