Business Intelligence [BI] Application in SharePoint
Making timely and accurate decisions is most critical to all organization. SharePoint BI platform is a tremendous tool for making useful information available anywhere at any time. Business Intelligence applications can provide your team with the ability to aggregate, store, analyze and consolidate reports based on the data available in the required formats. SharePoint BI helps people work without any specific training because it is equipped with user interface that is familiar to all Microsoft product users. SharePoint BI is, no doubt, capable of increasing productivity and decision making capability of your organization substantially.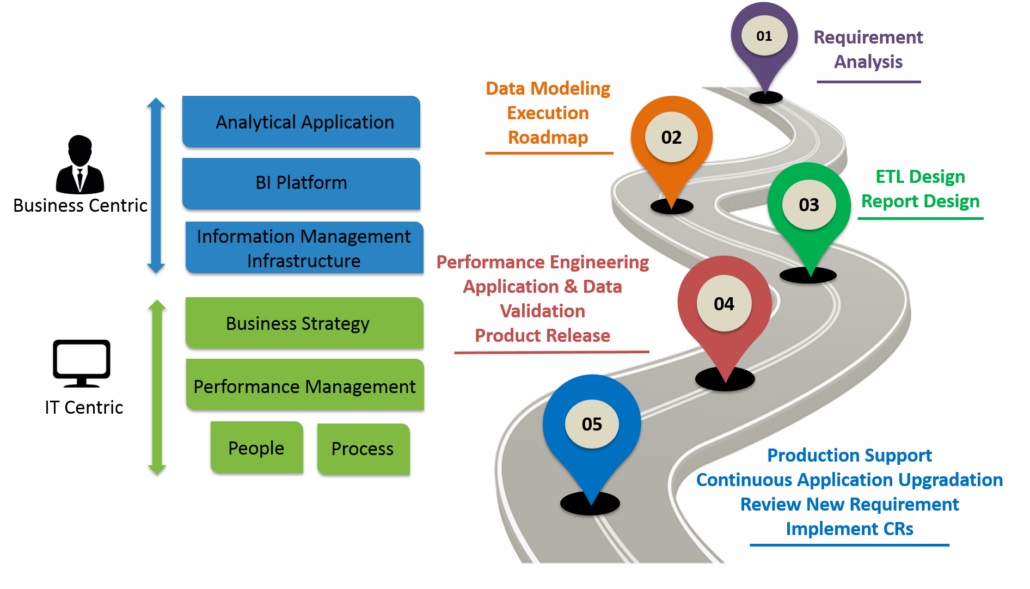 Enaviya has proven expertise in building such business intelligence applications using SharePoint which will positively influence your business decisions. Enaviya BI methodology identifies and addresses the functional requirements of variety of audiences like CEOs, managers, IT professionals and business partners.
Our approach in BI deployment helps our customers in preparing the foundation for a strong BI functionality. This is accomplished by a combination of best practices, experience and set of developed SharePoint BI applications which can be customized based on customer requirements. While we do this, we make sure that all your data and information is completely secure.